Safe & Seen Halloween 2021!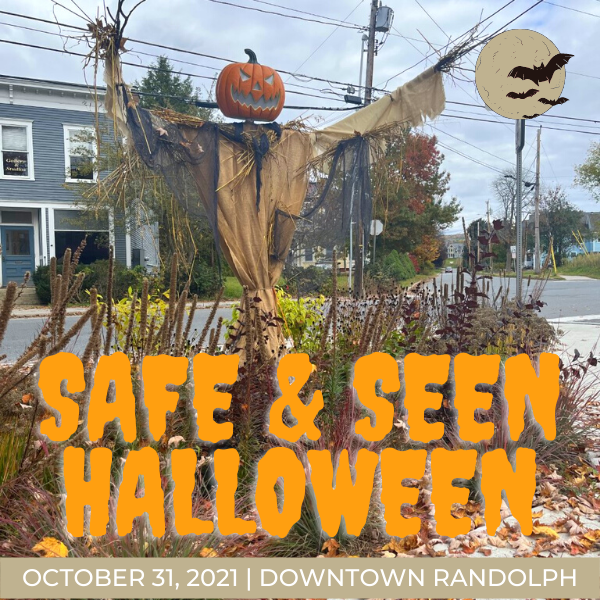 Safe & Seen Halloween Returns to Randolph!
In partnership with the White River Valley Chamber of Commerce and Town of Randolph Rec Department, RACDC is pleased to present the 2021 Safe & Seen Halloween event! Featuring a hybrid model, this year features the first annual trick-or-treating on Merchants Row, including a fire dance performance (!!), and the second annual "drive thru" trick-or-treating located at the OSSU Superintendent's Office parking lot. With this hybrid model our organizers are hoping bring safe and fun options to all who choose to celebrate this Halloween in our Randolph community. Trick-or-treating at both locations are from 4-7pm, with the fire performance on Merchant's Row beginning at 5pm (weather permitting). The drive thru event will have stuffed candy bags featuring donations from local organizations and businesses for attendees (first come, first served), plus tons of spooky decorations to enjoy!
Families are invited to enjoy both locations of the event! Stay safe, and we'll see you on the 31st!
https://racdc.com/halloween2021