Chelsie Brown Wee Bird Bagel Cafe Interview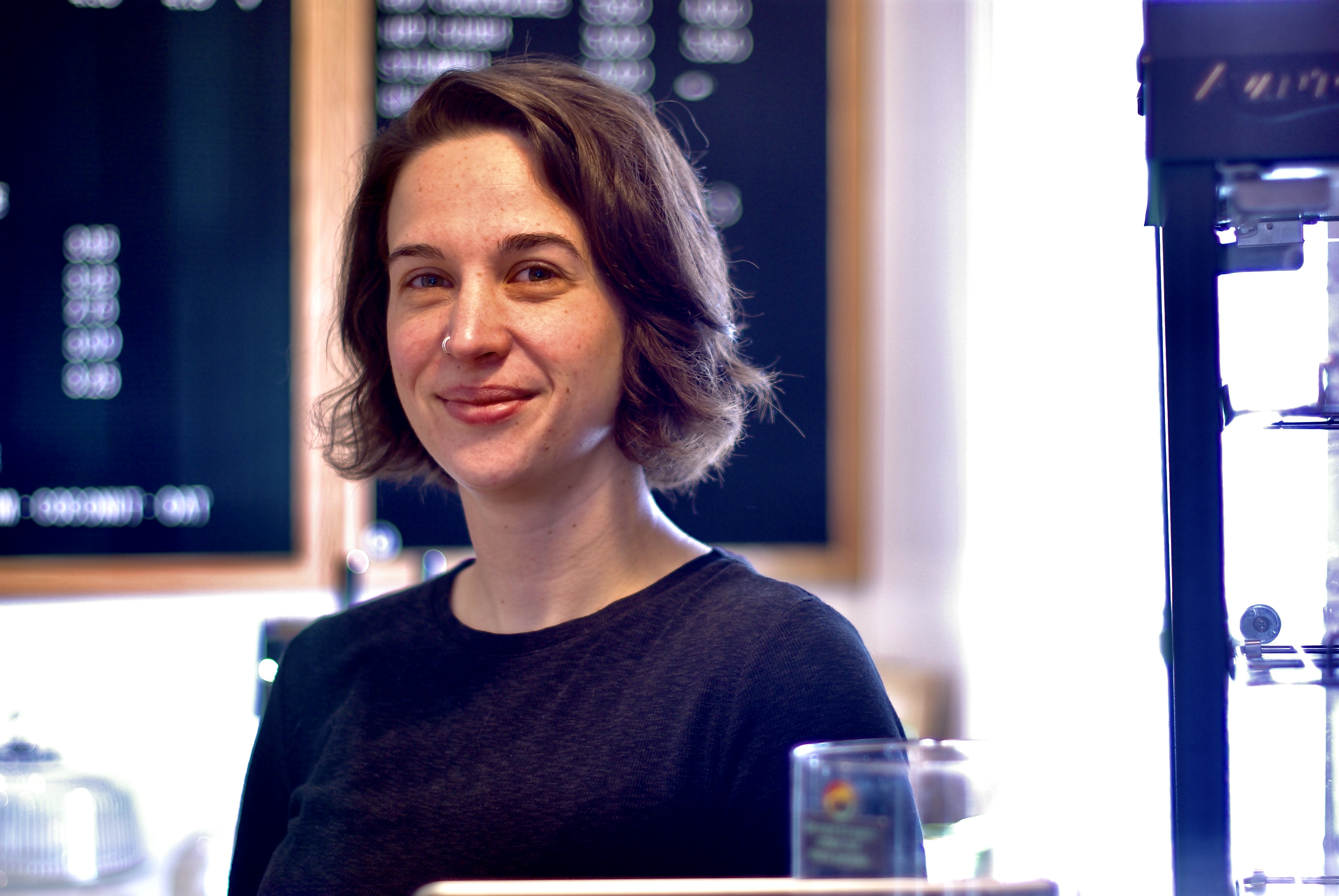 On Monday November 11th, I had to opportunity to interview someone I see almost every day, Chelsie Brown, the Owner of Wee Bird Bagel Cafe. It was weird to be at the cafe and not be ordering an iced lavender oat milk latte with a double shot, but it was a pleasure to share a space with Chelsie nonetheless. So, without further ado, here are the highlights of my conversation with Chelsie Brown.
Q: How long have you lived in the area and how long has your buisness been open?
A: Chelsie starts off by saying, "Well I grew up in Bethel, so I guess I have been here my whole life." She started the business because as she said in a matter-of-fact way, "Because I love breakfast." I giggled as she goes on to explain that if you put a coffee, pastry, or (as is sold at Wee Bird Bagel Cafe) a bagel in front of her, she will eat it every time. She claims "who doesn't love a good bagel?" Which prompts me to share my love of onion bagels with her. As someone who is new to the area, she explains to me that the space we are in has been a cafe space in Randolph for a long time. When the old owner was ready to let go of the space, Chelsie wanted to acquire it because, as she claims several times throughout this interview, "people need their coffee." This causes me to ask a follow up question, "How is this space different from when you bought it?" Chelsie explains that she added a full kitchen space, I think about how without that kitchen space, our community wouldn't have the bagels we know and love.

Q: How did the BRLF loan provided by RACDC help or improve your business?
A: Never one for flowery language she kind of shrugs her shoulders and says "It has allowed me to open." After I ask more questions to get just a bit more clarity, she explains that the money helped fund the aforementioned full kitchen and creating the gorgeous light filled space that I as well as many other members of the community spend most mornings in.

Q: How does owning your buisness help you connect with the community?
A: She explains to me that as she also owns a brewery so was already connected to the community in a lot of ways. She does say however, "coffee intake is important." She claims that what is different about owning a coffee shop is you see some people almost every morning. This leads into me commenting how I've noticed she takes a very hands-on approach as an owner. You will often see Chelsie working the espresso machine herself. We get into a conversation about how I worked in food service for a while and at about the same time we share the sentiment, "the best managers help out. She comments on how she has been working in the food industry since she was 13 and it would drive her crazy to have anything but a hands-on approach.

Q: What would you like to highlight about your buisness?
A: Chelsie is a bit stumped for a minute and explains to me she is a bit bashful when it comes to promoting her buisness. After a second she says, "I'm just trying to serve good local products to good people and hire good people who I'd like to be around." As a regular customer of the café, I'd say she has achieved this goal.
-Mari
To learn more about Wee Bird Bagel Café go to: https://www.weebirdbagelcafe.com/