Tri-Town Community Places & Spaces Project
Do you want a place to take classes or hang out after school? Do you love pickup sports or game nights? We don't currently have a single community center serving Braintree, Brookfield and Randolph.

We do have many community places and spaces , offering many exciting activities.

So how can we improve them, fill gaps, and make them more accessible?

We need YOUR input and ideas! Take our quick survey here, or scroll down to read more about the project and how to get involved.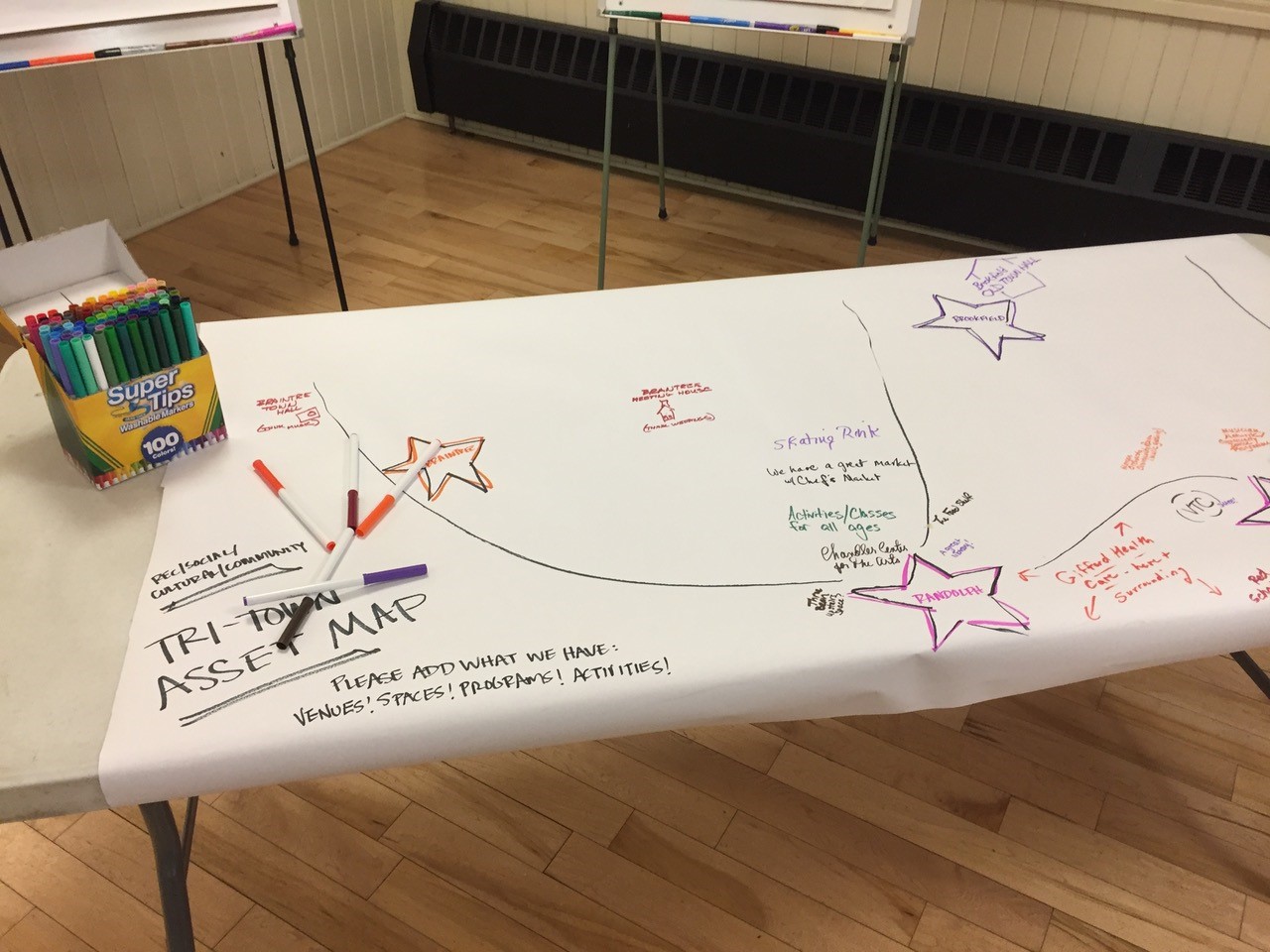 The Tri-Town Community Places & Spaces Project aims to find out how we can improve existing spaces and programs, what's missing, and what will make it easier for people to access them. This spring, a group of local volunteers is gathering information about community needs from residents, business owners, service providers, local governments and more. We're conducting a survey (more than 300 people already responded on Town Meeting Day) and hosting conversations with a wide variety of community groups. We'll turn your ideas into recommendations for improving community places and spaces, making them activities more accessible, and creative ways of connecting them as a "community center without walls."
Who We Are
This project is a community-driven effort, led by volunteers from Braintree, Brookfield and Randolph.
Core Planning Team
Mel Adams, former Randolph Town Manager

Haidi Arias, Randolph Rec Director

Julie Iffland, RACDC Executive Director

Tony Keller, Braintree resident
Steering Committee
Ken Cadow
Irene Corbett-Rich
Michael Dooley
Megan Dunigan
Jamie Gage
Charlie McMeekin
John Pimental
Robin Russell
Dede Tracy
Engagement Consultant
Community Workshop Rebecca Stone
1. Share your ideas.
Take our online survey
and watch for comment boxes around the three towns.
2. Host a conversation.
Gather with an organization, a group of colleagues or neighbors, and have a chat. We'll give you a simple kit with discussion questions and a reporting form so that we can include your group's ideas.
3. Join the team.
We welcome more volunteers and people to help with outreach or events. Get in touch and find out how you can join.
4. Stay tuned.
Sign up for email updates and announcements of events and conversation opportunities and the final report. [LINK or directions to sign up form]
Where did this idea come from? Why not a physical community center?
The idea of a community center has come up in numerous community planning conversations over the years. A group of community leaders meeting from 2014-2016 recommended building a community center to support growth and community development. When the Randolph Village fire house burned in 2016 and the town needed to bond for a new one, it became clear that the town likely couldn't fund a traditional community center facility in the near term. The group realized that many community places and spaces are already serving the purposes of a community center and applied for a Vermont municipal planning grant through the Town of Randolph to explore ways of connecting and better utilizing them, and better understanding community needs.


This is a first step. We will use the results of surveys and community conversations to develop a set of recommendations, which we'll share at a community Open House in May. We'll then develop a final report and ideas for longer-term activities or improvements. If there is significant interest, the group will then outline next steps (including seeking funding or support) to start taking action.
What have you heard so far?
We held a kickoff workshop in January, where more than 40 area community members came together to talk about what community places & spaces are already working well, where we have gaps, and how we could develop creative solutions to improve them.
Click On the infographic below to see what they discussed.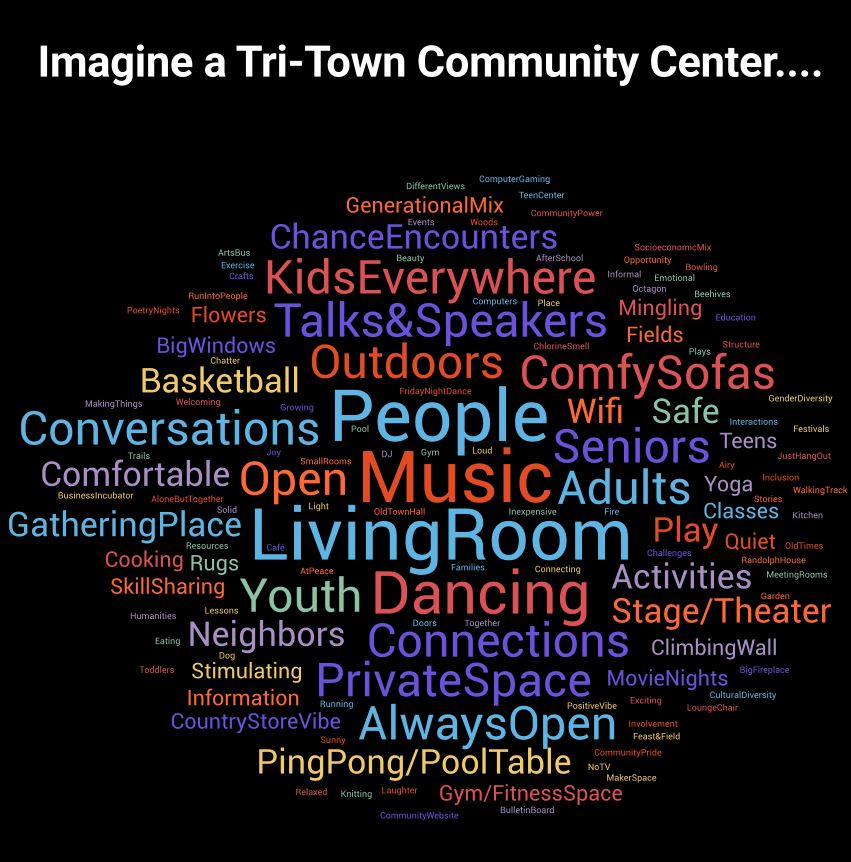 This project is made possible by the generous support of many volunteers and several key programs.

Thanks to:

• The Vermont Agency of Commerce and Community Development, for providing a Municipal Planning Grant

• The Town of Randolph, for securing the Municipal Planning Grant that is supporting this project

• RACDC, for providing this webpage and staff support to assist with communications