Holidays in Downtown Randolph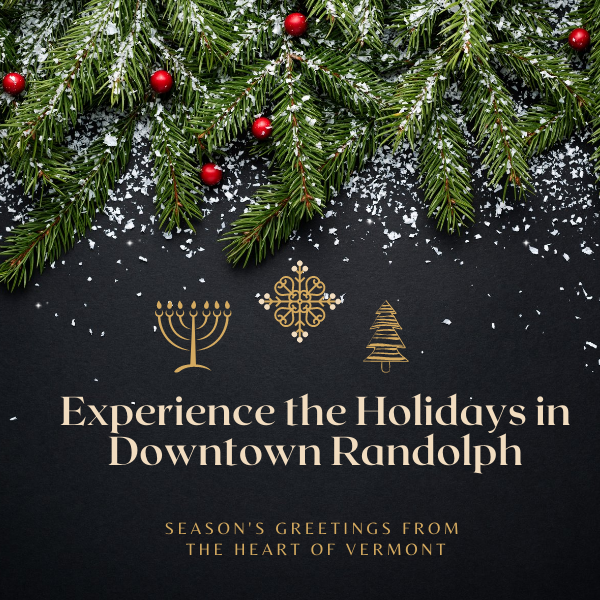 Located just three miles off of I-89, Randolph offers a rich Vermont experience in the holiday and winter seasons. From seasonal artisan markets, unqiue retailers, delicious local food and libations, and winter activities for all ages, Downtown Randolph shines brightly during the holidays. RACDC works in tandem with the Town of Randolph's Recreation Department, local businesses, and other community partner and volunteers to create a whimsical and family-friendly holiday experience for the community and visitors alike. Each year, the Downtown is illuminated with lights and holiday cheer thanks to exicitng events like the Annual Tree Lighting Ceremony and holiday decoration contests.
Shop for unique gifts, enjoy seasonal performances, take in the illuminated downtown and celebrations, and so much more!
We're pleased to present the 2021 Downtown Randolph Holiday Gift Guide that features our amazing retailers, restaurants, and seasonal offerings right here in The Heart of Vermont. Click the link below to get the guide and start exploring all that Randolph has to offer.